Try to think of being born in the late '90s or early 2000s and have become teenagers finding everywhere representative photographs, neither more nor less, of perfection, at an age when they still often do not the tools to distinguish what is real and what is not. The American hairstylist Ursula Goff launches its appeal against retouched selfies on his way here is what he did.
Now that the company does not show the reality to 100%, especially when it comes to pictures of people, it is something similar to open secret. We know it all. Sometimes we are outraged, sometimes even we pay attention. And other times we also still climb on the bandwagon perfect selfie helping with the editing. Nothing bad, actually. But more and more celebrities and non celebrities that reveal what is really hidden behind the images so perfect for the Web is studded: in some cases are the same star to get naked and tell the truth, as Essena O'Neill in other circumstances are fans in flushing out the "dishonesty"of celebrities who use Photoshop as if there were no tomorrow while peddling everything as real.
This time to come forward is Ursula Goff , a hairstylist from Kansas who has taken several selfies: the first with a funny expression and without treating hair and makeup and the second, days later, perfectly coiffed and dressed up for the holidays. Ursula then posted pictures on his Facebook page accompanied by a message.
The message is dense, but summarized in a few words is nothing more than an explanation of how the functions of the notorious mechanism selfies on social: are important lights, the angle, the facial expression, the makeup … All things that, if set properly, they can make it look like anyone perfect and flawless , which is clearly impossible. To notice just looking around the street: perfection is not of this world (and thankfully, would also be added). In particular, Ursula is concerned about the effects that the phenomenon might have on girls and the younger kids. And so he launched his proposal:
I think part of the solution is that more and more people opt to show themselves as they are and to reveal what is behind the goals of the cameras, because all we need to know that what we see on social is not the reality . The best way to be happy with yourself is feeding themselves and not their own image. Think about what is important to you and try to engage yourself in such activities or values ​​every day. Do it. Really.
The post of Ursula has become viral in a matter of days. And although many of us might seem that the hairstylist has discovered the hot water , we find that from time to time to return to this topic is good to all of us. Above all, as pointed out by Ursula Goff, the younger girls, so that they understand that not everything you see on the web in terms of images that border on perfection is real – indeed, almost nothing – and that if there is nothing wrong to indulge in a photo editing in a while, it is good to keep our eyes focused on the things that really matter in life to prevent that image retouched become the model (unreachable) aspire to. What do you think, friends?
It is not just the right light or make-up, sometimes you just need a click to hoc, the right filter and voila: even a normal picture will appear extraordinary, as demonstrated by this gallery:
Gallery
Finally, the secret to Kate Middleton's perfect hair …
Source: www.independent.ie
Oprah Winfrey's Stylist Reveals all! Oprah Natural Hair…
Source: www.africanamericanhairstylevideos.com
http://www.hair-styles-secrets-revealed.com …
Source: www.pinterest.com
Kate Middleton Hair Secrets — Rossano Ferretti Spills …
Source: hollywoodlife.com
Three Top Secret Hair Styling Accessories Finally Revealed …
Source: www.thinairmagazine.com
Want Kate Middleton Hair? Her Stylist Just Revealed The …
Source: www.more.com
Haircutting Secrets Revealed
Source: www.youtube.com
Beyonce's stylist reveals secrets to superstar's long …
Source: www.hellomagazine.com
13 Impressive Hair Style Secrets Revealed in Magazines …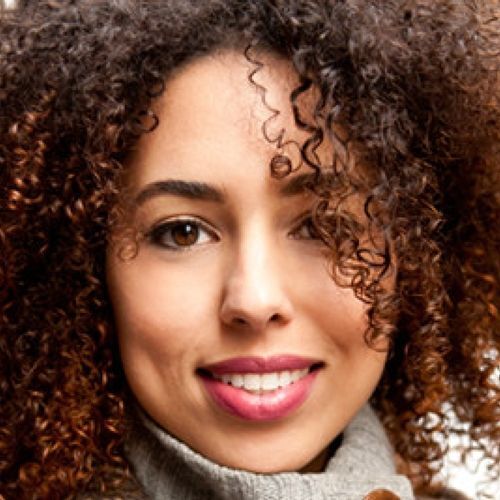 Source: www.betrendsetter.com
Kate Middleton hair secrets revealed Amanda Cook Tucker …
Source: www.express.co.uk
Miriam O'Callaghan Hair Extension Secret Revealed
Source: evoke.ie
Kim Kimble reveals Beyonce's Top Secret Video Details
Source: www.itsarkeedah.com
Hair full of secrets – Sophie with a blog
Source: sophiewithablog.com
One Direction's Haircare Secrets Revealed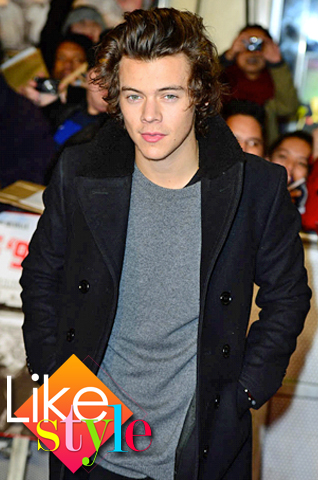 Source: entertainment.abs-cbn.com
Hair Secrets Revealed How to Extend Your Blow Out
Source: blog.stylecliques.com
Hairstyling secrets revealed
Source: www.femina.in
39 best ESSENTIOUS Hair Care Blog images on Pinterest …
Source: www.pinterest.com
Hello Beautiful: Beauty: Hair Full Of Secrets: Revealed!
Source: missmariahnua.blogspot.com
Beach Wave Hairstyles For Short Hair
Source: hairstyles.flatheadlake3on3.com
25+ best ideas about Static hair on Pinterest
Source: www.pinterest.com